On September 26, the Mexican Factoring Association (AMEFAC) held its 11th annual convention, which brought together the sector's main representatives from around the world. Different companies, authorities and institutions involved in factoring addressed topics related to global trends in its regulations, international experience, legal framework, macroeconomic perspectives, new markets, as well as funding alternatives.
Ángel Espaillat, AMEFAC chairman, presented the latest data on factoring activity at international level, highlighting the role of Europe, where 66% of operations take place. Espaillat stated that within Latin America (which currently makes up 4% of the global market), 20% of business occurs in Mexico, mainly resulting in (85%) factoring activities for suppliers or confirming. In his presentation, he also explained that despite the Mexican economy increasing just 0.1% in the second quarter of the year in comparison with the previous quarter, financial factoring in Mexico recorded growth of 11%. This is because it is a favourable mechanism in times of recession, as it allows resources to be obtained in advance from accounts receivable, regardless of a company's line of business, ensuring liquidity for companies so they can operate in the short term.
For her part, Gabriela Guillermo Prieto, director of export finance at Bancomext, offered interesting data on international factoring and how it is constantly growing. She stated how, following the merger of IFG and FCI, the largest global factoring network now has 400 members in 90 countries. She also stressed that for Mexico, a key player in foreign trade in Latin America (where it has 75% of the market), "the opportunity for growth in the international factoring business is very big".
Alvantia participated in the event for the third consecutive year and was represented by its CEO, Roberto Gutiérrez Bezanilla, and director general in Mexico, Ignacio Felgueroso Arias. In his presentation, Gutiérrez stressed the company's extensive experience of over 15 years in the very mature European market and set out its capacity to create disruptive innovation, at both functional and digital levels in the Mexican market, where it has been present for over 4 years. He also highlighted that Alvantia 's technological solutions for commercial financing facilitate, at international level, over 50 billion euros worth of assignments per year (that is, over 1000 billion MXN of assignments per year).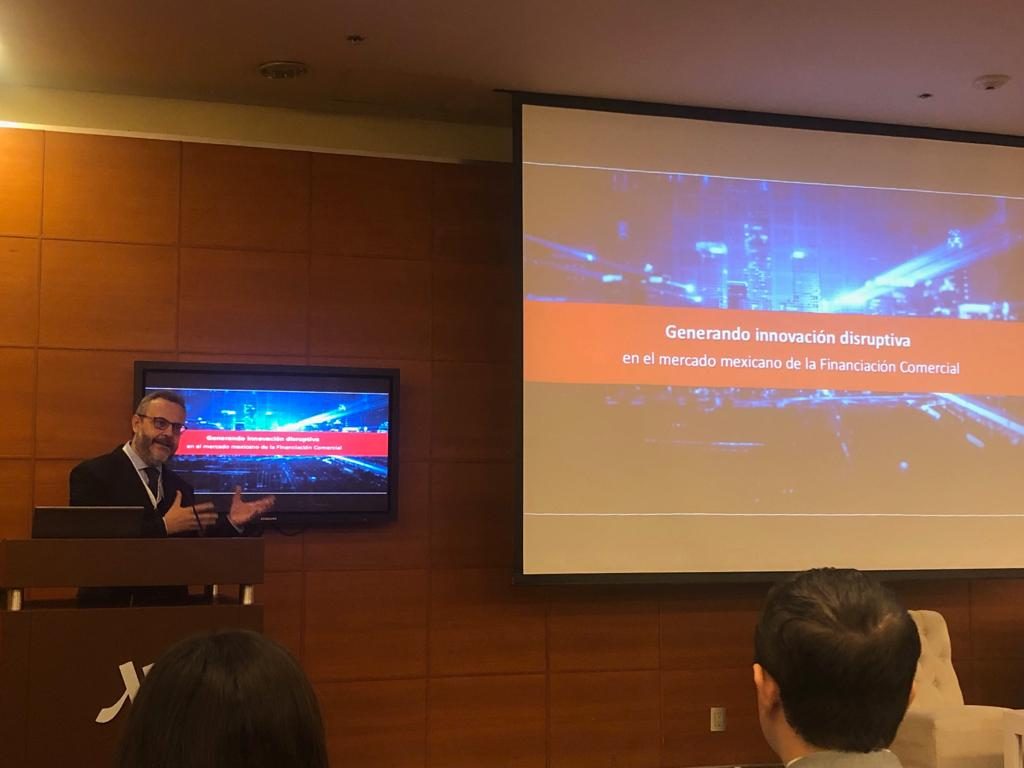 In this intense session, which covered access to credit for SMEs, the change of government, money laundering prevention, factoring as a crowdfunding model, production chains and the digital environment in the market, Alvantia had the opportunity to share its in-depth functional and technical knowledge, establishing new channels for collaboration with directors of the companies attending in order to meet the sector's current challenges in the country and seize its opportunities.