On 24 and 25 April, the 2nd South Campus Forum on Employment, Innovation and Technology Transfer was held at the Universidad Politécnica de Madrid (UPM). It was a gathering that allowed the students of the Higher Technical Schools of Computer Systems Engineering and Telecommunications to get to know first-hand the different scholarship and internship programmes offered by the participating companies.
The Alvantia team did not want to miss this interesting event in which they had the opportunity to meet dozens of students with different concerns and who are eager to join the world of work. Our Human Resources colleagues showed them the company's different professional development plans and presented all the advantages that Alvantia offers to its employees.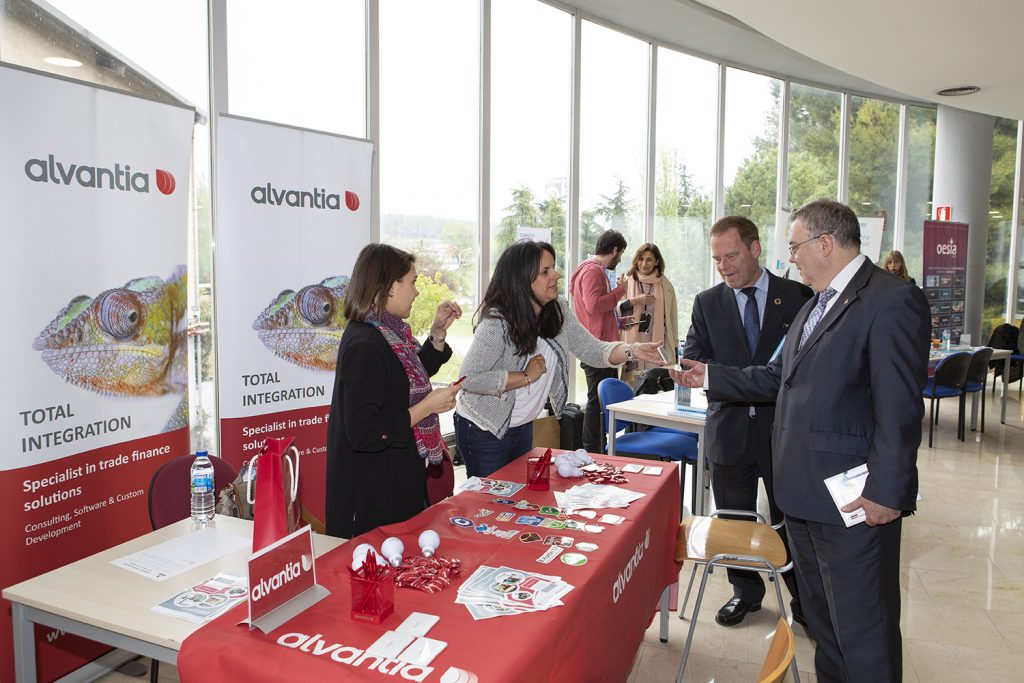 The students showed special interest in the cutting-edge technologies with which we work to develop our own products, as well as in the opportunity to enjoy flexible schedules and continue to acquire knowledge through our training schemes. They also valued the ease of combining work and studies in a company whose location is ideal for students: Alvantia is a 10-minute walk from the UPM South Campus.
In conjunction with the activity of the stands area, and after the opening ceremony of the event, the round table discussion "From ICT to data science" was held, in which Roberto Gutiérrez Bezanilla, CEO of Alvantia took part. This session provided students with different keys to identify the skills that new graduates must have in order to enter the world of work. Gutiérrez also presented real cases of Machine Learning application developed by Alvantia within the commercial finance industry to maximise the sales of financial institutions and predict their funding needs.
The Forum agenda was completed with a series of technical talks led by some of the participating companies, including Alvantia. Our specialists did not hesitate to share their knowledge about Cloud Computing, Machine Learning and SPA applications with UPM students.
Also present were UPM students who are doing their internships with us and who had the opportunity to share their positive experience at Alvantia with other students.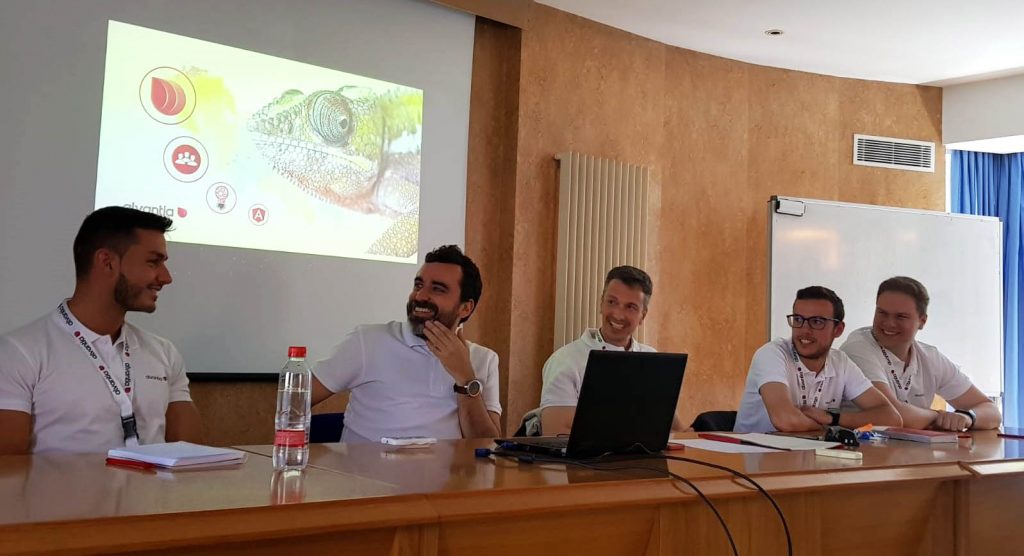 Our colleagues also talked about the importance of investment in R+D+i, which is key for Alvantia. Our company has been certified as an Innovative Company by the Ministry of Science, Innovation and Universities and has devoted more than 150,000 hours in the last three years to research, development and innovation.
It has been a pleasure for our team to participate in this wonderful UPM initiative and we hope that many of its students will continue to join our projects in the future.