On 21 and 22 March, Lisbon played host to the V edition of the EU Factoring and Commercial Finance Summit, a key event in the Factoring and Commercial Finance industry in which Alvantia participated as Gold Sponsor.
The Sana Lisboa hotel in the Portuguese capital hosted the meeting, which brought together more than 100 sector professionals who, during two intense days, devoted their attention to the interesting presentations and discussion panels included in this year's programme.
Magdalena Barczak, Chairman of the Economic and Statistics Committee, highlighted the enviable health of Factoring at European level, with turnover increasing by 8% during 2018; up 123 billion euros compared to the previous year. In this sense, the highest percentage of growth came from Non-Recourse Factoring, with an increase of 11% in 2018 (more than 87.5 billion euros).
John Brehcist, Coordinator of the EUF, presented the main conclusions of the White Paper which was compiled as a result of an extensive survey carried out throughout the continent:
-The main sector continues to be the industrial sector which, together with the services and distribution sectors, continues to dominate the industry (accounting for more than 68% of the market among the three).
-Although 75% of clients are small companies (businesses with a turnover of less than €10M/year), almost 50% of turnover is still contributed by large companies (with a turnover of more than €50M).
-Loss levels in absolute terms are very low. This implies that Factoring operations offer very little risk and should therefore be associated with a lower risk weighting and capital cost.
José Antonio Garrote, Business Manager of Alvantia, participated with a presentation on the historical evolution of Confirming, which emerged in the '90s as a financial service of Banco Santander (one of our main clients), and which since then has experienced unstoppable development both nationally and internationally. As the expert indicated, "during the last decade, the development of new technologies such as Machine Learning or Blockchain have optimised Confirming, which has become a completely digital service".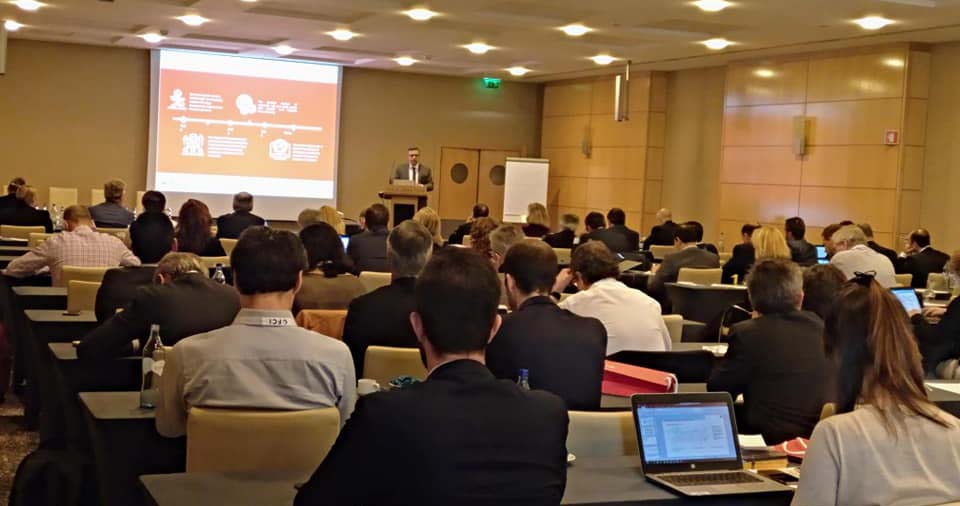 On the other hand, several round tables were held around interesting topics such as the role of fintechs in the sector, and the situation of the European market after Brexit.
The EU Factoring and Commercial Finance Summit is the only event organised in Europe by the Factoring industry for the Factoring industry, and is a joint initiative of the FCI and EUF associations.