For the fourth consecutive year, Alvantia has participated, as Gold Sponsor, in the Receivables Finance International Convention (RFIx), a key event in the trade finance sector that this year celebrated its nineteenth edition at the Marriott Grosvenor Square Hotel in London.
This year's programme, divided into two intense and interesting sessions, analysed the positive trends witnessed in the industry (the data provided in this regard by Peter Mulroy FCI General Secretary, was very relevant), examined the future of the digitalisation of the different financial models and, once again, placed particular emphasis on the unstoppable growth of small to medium companies within the sector, with special focus on emerging markets.
Of particular relevance was the panel discussion "Digitalisation of receivables finance", in which a group of experts analysed the latest technological developments in digitalisation and debated the challenge of obtaining a competitive advantage through the implementation of new technologies, with the risks that this entails. In this respect, the importance of artificial intelligence and its undoubted beneficial impact on operational efficiency was highlighted.
Artificial intelligence was precisely the theme of the opening presentation, given by José Antonio Garrote, Alvantia's Business Manager, in which he analysed the advantages that Machine Learning systems (technology whose objective is to equip computers with learning capacity through the programming of highly intelligent algorithms) can provide in terms of increasing efficiency, improving the supplier's experience, optimising resources and reducing the cost for financial institutions.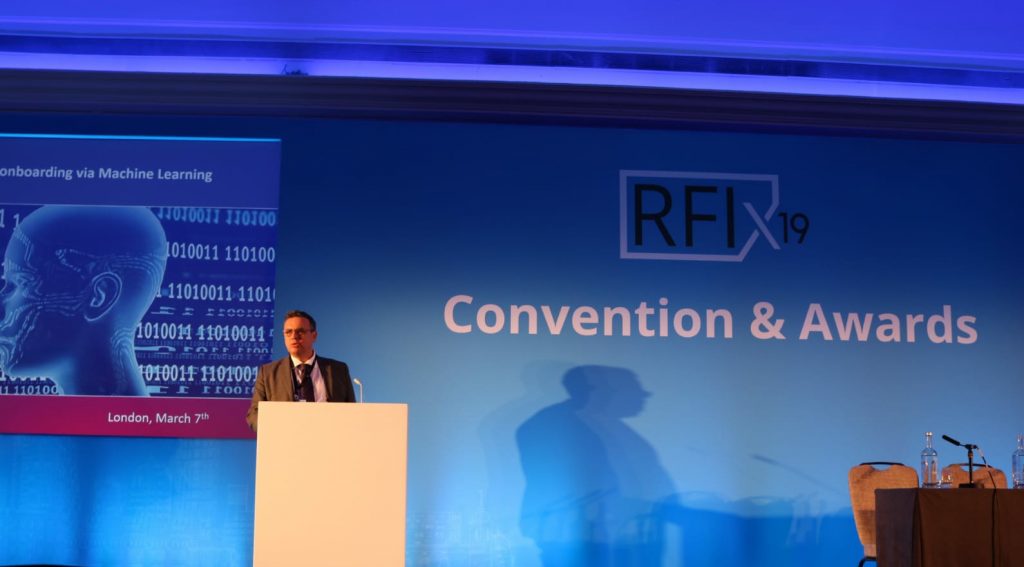 RFIx 2019, organised by BCR Publishing, was undoubtedly an ideal stage for discovering the latest trends in the sector, exchanging impressions with other professionals and networking. That is why we at Alvantia participate and collaborate in this unmissable event supported by the main players in the trade finance industry.